Books with character character education builds tolerance and respect.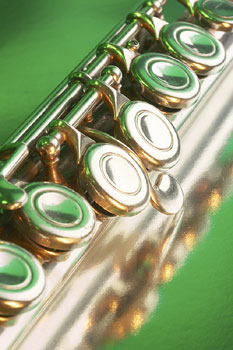 By Mia Hamm, illustrated by Carol Thompson. HarperCollins, 2004; 32 pages; $15.99. PreK-2. Success doesn't mean you don't fail, it means you don't give up when you fail. The childhood experience of America's soccer champion emphasizes that being a team player is more important than winning or losing a game.
By D. B. Johnson. Houghton Mifflin, 2004; 32 pages; $15. K-3. Henry David Thoreau is a dedicated nonconformist who understands that life is usually what happens while you are busy making other plans. That's why he seizes every moment of every day.
By Chih-Yuan Chen. Kane Miller, 2004; 32 pages; $15.95. K-3. By accident, Mother Duck raises a crocodile baby as her own. One fateful day, a band of hungry reptiles convinces the little croc to take his adoptive relations to lunch. The meal he prepares keeps his integrity, and his family, intact.
By Angela Johnson, illustrated by Eric Velasquez. Simon and Schuster, 2005; 32 pages; $16.95. K-3. As part of the Civil Rights movement, thousands marched for equality. The two girls who join a freedom parade in this story personalize this struggle and will help students understand this era in our history.
Written and illustrated by Jeanette Winter. Harcourt, 2005; 32 pages; $16. 1-4. Bringing current events to the youngest audience, this is the true story of an Iraqi librarian who galvanizes her community to rescue more than 30,000 books from certain destruction. Her courage and leadership prove what one person can accomplish.
The Hungry Coat: A Tale from Turkey
Written and illustrated by Demi. McElderry, 2004; 40 pages; $19.95. 1-5. The hero of this Turkish tale is ignored at a fancy banquet until he puts on nicer clothes. To emphasize how foolish it is to value a man's appearance instead of his character, he stuffs the feast into his coat instead of eating it!
Written and illustrated by Allen Say. Houghton Mifflin, 2004; 32 pages; $17. 2-5. Undaunted by seemingly insurmountable barriers, a Japanese-American couple avoids internment during World War II through dogged determination. This story beautifully describes their resilience, which becomes the foundation for a successful business and a fulfilling life.
The Scarlet Stockings Spy
By Trinka Hakes Noble, illustrated by Robert Papp. Sleeping Bear Press, 2004; 48 pages; $16.95. 2-5. In 1777, using an ingenious code, this story's heroine passes critical information about British troop movements to her brother who serves in Washington's army. After her brother's death, the girl's patriotism fuels her resolve to continue secretly serving the rebel cause.
John Muir and the Stickeen: An Icy Adventure with a No Good Dog
By Julie Dunlap and Marybeth Lorbiecki, illustrated by Bill Farnsworth. NorthWord Press, 2004; 32 pages; $16.95. 2-5. On an Alaskan expedition, the famous naturalist finds himself on a glacier with an unwelcome dog. The harrowing experience convinces Muir that animals and humans are kindred spirits.
By Karen Hesse, illustrated by Wendy Watson. Scholastic, 2004; 32 pages; $16.95. 2-5. Learning that the Gestapo plans to use dogs to sniff out food being smuggled into the Warsaw Ghetto during WWII, the young girl in this story hatches a daring plan to aid in the Jewish Resistance.
Written and illustrated by Don Brown. Houghton Mifflin, 2004; 32 pages; $16. 3-6. When he was a child, Albert Einstein's remarkable problem-solving ability made him a loner--but as this book explains, he never for-sook his unique brilliance in an effort to fit in.
To survive his imprisonment, the young concentration camp detainee in this inspiring tale plays Schubert on the harmonica every night for his commandant. When he realizes that his music brings hope to his fellow prisoners, he plays with all his heart.
By Cornelia Funke. Scholastic, 2004; 528 pages; $12.95. 4-6.
This imaginative fantasy soars on the combined strengths of a motley crew of magical creatures and humans who collaborate to defeat evil forces. The unabridged audio from Listening Library ($33; www.listeninglibrary.com) is a great way for a class to share Funke's story together.
Ida B: ... and her Plans to Maximize Fun, Avoid Disaster, and (Possibly) Save the World
By Katherine Hannigan. Greenwillow, 2004; 256 pages; $15.99. 4-7.
Hannigan's spunky fourth-grade heroine strikes out in anger when her life is changed by tragedy. Struggling to cope with her grief, she can't move on emotionally until she apologizes for her mistakes and forgives herself for making them.
The Shadows of Ghadames
By Joelle Stolz. Delacorte, 2004; 128 pages; $15.95. 4-8. When an injured stranger needs help, a girl, her mother, and her father's second wife face a moral dilemma. Should they let the man into their home? Nineteenth-century Muslim society proscribes that women remain secluded; basic human dignity demands mercy. This book will provide rich discussion material for your students.
Fish
By L. S. Matthews. Delacorte, 2004; 192 pages; $14.95. 5 and up.
Desperate to escape his war-torn country, a young boy complicates his flight by deciding to save a fish he finds in a puddle. A testament to tenacity, this story details their journey and proves that when hope is alive, anything is possible.
Heck, Superhero!
By Martine Leavitt. Front Street, 2004; 172 pages; $16.95. 6-9. Abandoned by his mother, the 13-year-old in this story imagines that he has the power to fix his life, which is spinning wildly out of control. Though amazingly resourceful, he finally realizes that the only way he can survive is to ask someone else for help.
Power is maintained by intimidation in Le Guin's supernatural universe, populated with people who each have a frightening and unique talent, such as the ability to make others go blind. Le Guin's boy and girl heroes must struggle with how to handle their own special gifts.