How Popular Musicians Learn: a Way Ahead for Music Education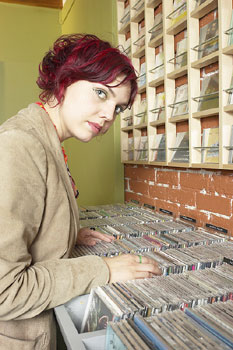 Lucy Green's How Popular Musicians Learn adopts a new position on the role of popular music in music education. Much earlier literature focused on the problems of how to teach popular music at school and university levels--often in response to a perceived lack of training of music educators in this area. Green moves beyond this concern to analyze the strategies that popular musicians use to learn their craft. Her approach to this is to identify the skills that popular musicians need to survive as successful musicians, then to explore how each of these skills has been acquired. This produces a list of techniques--among them focused listening to recordings, transcription into notation, copying recordings, working in groups, improvizing, and reading printed materials. Similarities to the ways music is taught in some music education systems around the world can be seen in these methods, but, at the same time, in some countries these ideas will be new. Green's intention is not simply to describe the learning methods used in the world of popular music, but to propose that these methods can be used to redesign the current pedagogic strategies of music education. That popular musicians learn, rather than are taught, is a significant clue to the idea of learners in control of their own learning. This brings this text into the realm of current educational theories of self-directed study and the reassessment of teacher/learner roles in education.
These ideas challenge music education in a number of ways--not only by giving popular music a primacy in the definition of acceptable teaching/learning methods, but by implicating the aesthetics of popular music in the definition of music as an object of study. To date, much theorizing about music education has been derived from Western canonic ideals, and these canonic ideals have been applied to all musics. In this way certain methods of teaching music in schools have become accepted as standard and acceptable; often these bear little relationship to how music is learnt, or played, in the world of day-to-day music activity. The teaching of notation as a component of music education is one example of this. Yet, as Green points out in How Popular Musicians Learn, notation is an ambiguous component of popular music practice some use it, some do not, some want to understand it, some already do. To think in these terms--clearly derived from popular music practice--is to question an almost universal precept of music education systems, that students need to learn to read and write in music notation. Leaving aside the thorny issue of what constitutes notation among popular musicians, the suggestion that, because of the musical contexts students are studying, notation might not need to be the focus of music learning forces music educators not only to reassess notation within pedagogy, but also the role of notation in music in general. It also requires music educators to replace a basic teaching/learning activity with something else. In this way, it is in the implications of the issues Green uncovers that the importance of this text lies: it redesigns what music is for many music educators, and therefore the premises that support music as a subject in education systems, and how it can be taught.
At times, Green invokes criticism of current music education practice, especially in the systemic thinking by which popular music is branded as something not to be listened to in classrooms. There is also criticism of ways some of her subjects were treated in their school or university studies once it was known that they were popular musicians. However, some of her subjects had beneficial experiences of music in education systems, admitting to learning to appreciate a wide range of musical styles and to comprehend theoretical points in the structure of music as a syntactical system. In the relationships between formalized music education and popular music, Green draws a distinction between traditional music education (that before the late 1980s and having little relevance in musical styles to students' needs, backgrounds, or experiences) and new music education (that which includes jazz, popular, and world musics and requires high levels of performance and creativity in classrooms). Not surprisingly, historic shifts such as this in music education lead to changing relationships between the world of music education and that of popular music. Coming a decade after this shift, Green's text acts as a galvanization of the problems and issues thrown up by the tensions between popular music and music education since popular music became accepted classroom content in English schools. The date for this change in music education differs from country to country, being much earlier in other countries, but the same tensions occur; I doubt whether similar research in other countries would produce significantly different information on how popular musicians learn. Whether these ideas have already influenced music education in other countries is also worth investigating.
Green's text is important. It is a watershed publication in many ways: a summing up of a decade of the working out of music pedagogy in a changed view of music education; the positioning of popular music (rather than Western art music) as the source of information; analysis of the dichotomies between popular music learning and formal music training; questioning of the purpose of music education; rethinking of musical aesthetics and their influence on how music is learnt. In addition to its importance in the field of music education, Green's text also contains much information on the world of popular music, its practices, and the attitudes of its practitioners. Implicated here are social aspects of popular music, issues of gender, the commercial aspects of the popular music industry, and styles, tastes, and the enterprise of being a popular musician. Green's work can be read from a number of perspectives--hopefully it will affect both the fields of music education and popular music studies.