Making music last beyond our lifetime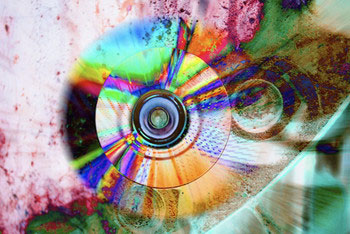 For the closing panel, moderator Rebecca Shockley invited each of the seven presenters to address the question, "What can music teachers do to keep music alive in our culture?" Here are some thoughts:
Midori Koga encouraged teachers to consider working with senior citizens. Although teaching young people is essential for the survival of music in our culture, teaching beginners in their 70s and 80s (like her own late grandfather) can be deeply rewarding for both teacher and student. Koga shared an e-mail from a former graduate student who was teaching beginning piano to a grandmother in her 70s, who was highly motivated and making excellent progress. What moved the teacher most were the student's tearful words to her after a few lessons: "I never went to college. I never had a job outside of being a mom and a grandmom. This is the first time I have ever done anything for ME! Thank your"
Patricia Shehan Campbell reminded us that "our culture" is really many cultures with many kinds of music, and our definitions of both will expand throughout our lives as we encounter people from other cultures and learn about their music. She urged teachers to continue to make music--through demonstration and performance--so we keep our passion alive and share what we have been privileged to learn. We also need to keep learning, broadening our musical horizons by studying many kinds of music, and maintaining a healthy lifestyle so we have energy to do this. Campbell's own experiences studying the music of other cultures have kept her energized, focused and learning. She encouraged teachers to perform for the very young and elderly--to get out of the studio and share their music with new audiences--and to study Dalcroze Eurhythmics and explore connections between music, singing and dance as ways to rekindle our enthusiasm for music and teaching.
Robert McBrien stressed the importance of introducing music into the lives of children of all ages--from infants on up. Unless we help parents and teachers understand the importance of nurturing the child's brain, especially in the first seven years, the brain will wither in those domains. When a 5-year old hears "Peter and the Wolf," it will be in his brain for the rest of his life. McBrien reflected on the importance of music in own his life, from his earliest memories of his mother singing in the kitchen, and the impact of teachers such as Leonard Bernstein and Wynton Marsalis, in getting kids hooked on good music. He also recommended reading The Water is Wide by Pat Conroy (and the movie version, Conrack), about a young schoolteacher who takes classical music to underprivileged students.
Paul Madaule believes music is fundamental to brain development, and listening ability, which begins before birth, can be trained and developed. Because music is organized energy, it is the primary material for stimulating the brain in its early development, even in utero. Madaule also stressed the importance of exposing the child to a wide range of musical styles early in life, to broaden their auditory spectrum, just as we can help children become bilingual or trilingual simply by exposing them to other languages. Madaule also encouraged teachers to make composers come alive through imaginative stories such as "Beethoven Lives Upstairs," so children get to know the composers as real people, rather than abstract, remote relics of the past.
Bonnie Blanchard hopes to see her students become ambassadors of music throughout the world and throughout their lives. Music must be more than just going to lessons and practicing. Otherwise, it ends when they quit lessons. Instead, we must teach the whole musician--including sight reading, counting and ensemble playing--so they become their own teacher and continue to make music when they're grown. Teachers need to include listening lessons in the studio, and teach students about the lives of composers. Ensemble playing not only helps them develop as musicians, but also provides social opportunities. Blanchard encouraged family participation in the lessons and special events, and performing for church or family gatherings, as ways of increasing parental support bringing the family closer together. These events become part of the family culture that students will want to pass on to the next generation. When students feel that music is not just something they do, but who they are, it will last them a lifetime.
Julia SchneblyBlack reiterated Patricia Shehan Campbell's advice to teachers to keep learning and to incorporate new knowledge and materials into their teaching, such as information about the brain and music of other cultures. Although she greatly admired her own early piano teachers, who were well trained and supportive, she herself teaches very differently today. She uses materials that were unavailable at the time, such as folk tunes in 5/4 meter, and new teaching techniques, like getting the student away from the piano and moving around the room--experiences she believes would have helped her play more expressively at an earlier age. She also urged teachers to make music a family activity and to find ways to make singing more important in our culture. She recalled her own early experiences accompanying her family as they sang together around the piano. It developed her sight-reading skills, and it taught her that music is a social art and that singing is an important part of people's lives. She also stressed the importance of having students sing in music lessons, especially piano lessons, to help them learn to phrase.
George Lewis believes teachers must communicate their passion about their art to their students. As the French put it, "A passionate man impassions others." Yet keeping this passion alive can be difficult after you've been teaching for a long time. To do this, he urged teachers to teach not from what they know, but from what they don't know, and to allow the process of discovery to take place--not just letting the student discover what you know, but discovering from them as well. The teacher's role is to co-create with students, an environment where discoveries can happen. It requires curiosity, and often it means putting ourselves in unfamiliar situations. Such situations keep us alive and on our toes, and force us to challenge our assumptions. With students, we have to really listen--not to what they should be doing but to what they are doing--and allow that to guide us in what we do next. He added that students today learn noninvolvement from our culture. For a teacher to be passionate about music in front of their students lets the student know that it's okay to care this much about something.
Rebecca Shockley is professor of piano pedagogy at the University of Minnesota and chair of the MTNA Pedagogy Saturday Committee for 2004 and 2005. She is the author of Mapping Music and has given workshops throughout the U.S. and abroad.