Sinful Tunes and Spirituals Black Folk Music to the Civil War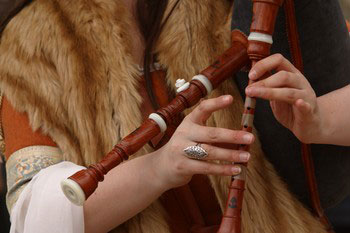 Dena Epstein's Sinful Tunes and Spirituals is mandatory reading for anyone seeking in-depth education concerning the development of African and African American musical traditions in the New World. That Sinful Tunes is now back in print in a special 25th anniversary edition should bring joy to those dying to own it without paying top-dollar for original copies.
Dena Epstein was a relative rarity among academics. She wasn't trained as a musicologist but as a librarian. Her determination to write such a comprehensive book about African American music before the Civil War required quite a bit of musical self-education. This book stands as testament to her success as a top-notch researcher and original thinker, matched at every point by fine writing and organizing skills. Best of all, Sinful Tunes is so all-inclusive that for a musicologist not to have read this seminal reference work is tantamount to admitting ignorance or sloth.
The author's insights into the movement of musical traditions across continents during the great African Diaspora are praiseworthy. There is no other book now in print so exhaustively comprehensive. This work is also a guidebook on how to write excellent history--no matter the topic.
Using as source material everything from runaway slave notices to newspaper accounts, diaries and archival documents, the author asserts convincingly that the fiddle was probably more popular among slaves and freedmen than the banjo, guitar, or drums--at least until the third decade of the 19th Century. Further, those who adapted to the fiddle, a relatively difficult instrument to master, did so by learning tunes taught them by their plantation bosses even as they adapted their African music to the new instrument. There is a significant amount of material on the African provenance of the banjo, as well as a history of the instrument as it migrated from Africa and was transformed by slaves, freedmen and, finally, whites.
Probably Epstein's most inspiring conclusions relate to the spiritual strength of the West Africans who, from the 1500s onward, were kidnapped, stripped of rights and freedoms, separated from family and kin, and dispersed by slave traders to the Colonies, the West Indies, and South America. The Africans took their culture and their practices with them, allowing these elements to be changed and adapted as circumstances warranted.