The Best In Recorded Music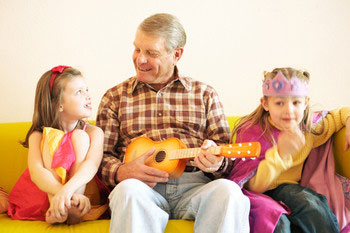 You can get lost in the voice, the music, the vibe of Grammy and Tony award-winning jazz vocalist DEE DEE BRIDGEWATER's new recording, This is New (Verve). The seasoned, world-renowned artist delivers an invigorating set of tunes on which she sings and scats with verve and gusto. Backed by an outstanding ensemble of musicians, she takes listeners on a pleasant ride as they get "Lost in the Stars" with Antonio Hart's saxophone and flute, and immersed into the sass of "Alabama Song" and "The Saga of Jenny." Through it all, Bridgewater's sultry, smokey vocals and romantic lyrics delight and soar.
WYCLEF JEAN again delivers cutting-edge hip-hop with emphatic rap on Masquerade (Columbia), which focuses on life in the `hood. "Peace God," with rhymes in praise of God, is set against a Far East flute looped over hip-hop drumbeats, while "PJ's" (featuring Governor and Prolific) is an ode to the projects, and the title track is a hard-core posse cut that features M.O.P., Bumpy Knuckles and Miri. Among the 21-plus tunes is the reggae-flavored "You Say Keep It Gangsta" (with Butch Cassidy and Sharissa). Other standout tunes include Wyclef's touching tribute to his father, "Daddy, "Two Wrongs," with pretty vocals from Claudette Ortiz, and his take on Bob Dylan's "Knockin' on Heaven's Door." Wyclef entertains, motivates, captivates--but he does not disappoint.
Comedian/actor/disk jockey STEVE HARVEY offers his favorite songs on the compilation Sign of Things to Come (MCA), that includes 13 tunes "about love, about feeling, about partying and about a good time." Among his picks are hits from Mary J. Blige, Joe, Angie Stone, Yolanda Adams, Dave Hollister, Mr. Cheeks, Carl Thomas and Rahsaan Patterson.
LAMYA shows off her talents as multioctave vocalist, songwriter, producer and musician on her debut, Learning from Falling (J Records). Kenyan-born to Omani parents and reared in Britain, she delivers a lush, ethereal 12-track set of self-revealing pop songs flavored with R&B and rock. Her multidimensional music is at times enhanced with Indian and Middle Eastern percussion instruments, including the sitar, as heard on "I Get Cravings." Soulful, lush, ethereal sounds and laid-back beats back up a beautiful voice that escalates from a soft whisper to fairy-like soprano to forceful alto. Classically trained, Lamya also plays trombone, as demonstrated on the poignant "Splitting Atoms